How to stay positive through a crisis
Health & Wellbeing -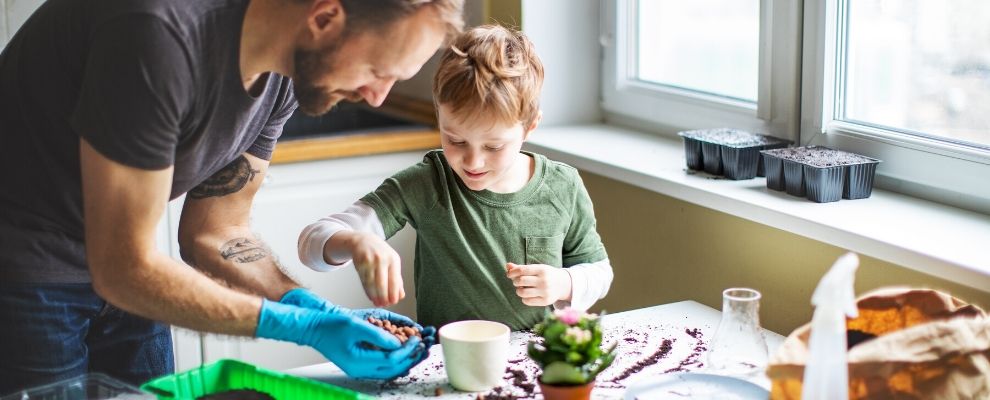 There's a lot going on that we can't control in the current environment, but one thing we can all do is work on keeping a positive outlook.
As we cope daily with worrying headlines, concern for loved ones and the challenges of social isolation, these things take their toll on our mental wellbeing. So, it's important during difficult times to protect yourself and prioritise your wellness.
Staying connected
Social connections play a huge role in our wellbeing, and maintaining them while you're in isolation is a challenge, but makes a real difference.
Find a form of communication that works best for you. It might be a daily phone call with a loved one, or a FaceTime over your morning coffee, or sharing photos with your family or friends.
Staying focused
If you're working from home, you might have found that the blurred lines between work and family or personal time have caused work stress to spill over into the rest of your day.
Try to create habits that help you lock into 'work mode' such as creating your to-do list, or putting on certain playlist, or practising mindfulness, to help you get things done.
Staying calm
We're all in unchartered territory right now, and it's common to feel overwhelmed. In those moments, take a break and practice self-care.
You could try meditation or deep breathing exercises to help you recharge, or exercise to manage stress. You might want to limit your exposure to negative messages in the media if that's causing you anxiety.
Staying active
Your usual exercise routine might not be possible at the moment, but staying active is important for your physical and mental wellbeing, and most people experience a short-term lift in mood afterwards.
You could use your usual commute time to go for a walk, run or cycle, dance around the house with the kids, or try these tips from a personal trainer to stay active at home.
Staying thankful
If you're finding it hard to see positives in the current situation that's perfectly understandable, but small, deliberate actions can help to change your mindset.
Say thank you to people, help out a neighbour, check in with an elderly relative, support a small business or share hopeful stories, and you should find your mood improves.
Staying energised
Part of the struggle for some people is the feeling that you're surviving but not thriving. Getting through each day is enough right now, but if you feel the need to do more, you could rediscover an old hobby, or pick up a new one. Create a reading list you'd like to get through, or sign up for an online course. Being at home doesn't mean putting life on pause.
Staying in touch with your feelings
In times of high pressure, it's worth paying closer attention than normal to your own feelings. It might feel unnatural at first, but you could try a self-check exercise where you rate your feelings from 1-10 on how you're handling your situation. This can indicate how much action you need to take to protect yourself.
Remember that feelings of anxiety are a totally normal and expected response to this situation. Take the time to acknowledge your feelings, and find out what works for you.
If you need an immediate way to manage feelings of anxiety, you could try these relaxation techniques.
THE HEALTH AND MEDICAL INFORMATION IS GENERAL INFORMATION ONLY AND IS NOT A SUBSTITUTE FOR ADVICE FROM A QUALIFIED MEDICAL OR OTHER HEALTH PROFESSIONAL. ALWAYS CONSULT YOUR GENERAL PRACTITIONER OR A MEDICAL SPECIALIST.