10 iconic Australian experiences to share with your partner
This Australian Life -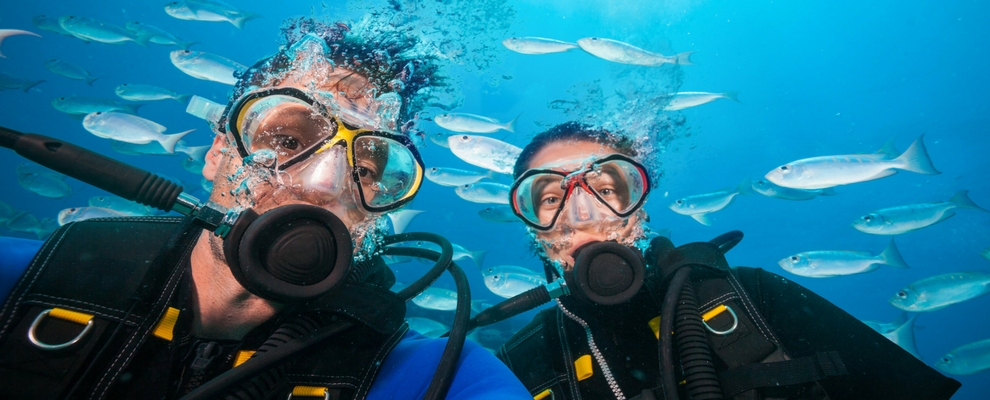 With natural beauty and diversity at every turn, Australia is filled with endless opportunities for fun and adventure for the young and the young at heart. So, grab your partner and head off on these iconic Australian trips and prepare to create memories and bonds that will last a lifetime.
Drive the Great Ocean Road
Plan the perfect long weekend road trip by going on a three-day driving tour of the Great Ocean Road. Starting in Melbourne and ending at historic Port Fairy via the spectacular 12 Apostles you can surf, swim and eat to your heart's content with a backdrop of stunning beaches and rugged coastline.
Swim with Whale sharks at Ningaloo
Get your courage up and swim with the world's largest fish at the World Heritage Listed Ningaloo Reef off the coast of north Western Australia. Snorkelling beside the gentle giants that can grow up to 12 metres long is a truly incredible and humbling experience.
Visit Uluru
Head to the red centre of Australia and discover Uluru, one of the great natural wonders of the world. Plan your trip to take in a sunrise or sunset and be treated to a rich and vibrant display of burnt ochres and deep reds as the sun moves behind the imposing monolith. Hear stories of the Dreamtime and discover the spiritual significance of this unmissable Australian landmark.
Trek the Tasmanian wilderness
Tasmania is home to some of the most stunning and pristine national parks, rivers and beaches in the world. Step into your hiking boots and explore the lush wilderness of The Tarkine Forest Reserve, trek to the summit of Cradle Mountain and swim in crystal clear waters at Wine Glass Bay.
Take in a show at the Sydney Opera House
There's no shortage of world class events on offer at the beloved Sydney Opera House. Take your pick from the dazzling array of ballets, operas, contemporary music and theatre on year-round and even head backstage for a behind the scenes tour. For something a little different be sure to check out the popular Opera on the Harbour during summer or watch a concert on the forecourt steps as the sun sets over the famous sails.
Snorkel or dive the Great Barrier Reef
The famous Great Barrier Reef offers plenty of options for people wanting to experience the beauty of the largest coral reef in the world. You'll find countless species of colourful marine life teaming beneath the sea. Try your hand at snorkelling or scuba diving to soak up the natural wonders or take a trip in a glass bottom boat if you'd prefer to stay dry.
Watch a game at the Melbourne Cricket Ground
Don your finest sporting attire and get caught up in the hype by heading along to a game at Australia's largest stadium the Melbourne Cricket Ground, affectionately known as The G. Catch a test cricket match in summer or cheer on your favourite team along with thousands of passionate supporters at an Aussie Rules (AFL) game during winter.
Sail the Whitsundays
Learn to sail or jump on a chartered yacht and wind your way through the picturesque Whitsunday Islands off the coast of North Queensland. With white sandy beaches, a tropical climate and clear blue water you can enjoy an action packed or leisurely sail around this stunning location.
Wander through wine regions
Explore Australia's award-winning wineries and taste your way along wine trails with your partner in tow. Head to the Barossa in South Australia for stunning scenery and discover wineries stepped in history. Brush up on your wine knowledge and pick up some bottles for your collection at home.
Go on a surfing safari
If you or partner have never learned to surf, make a plan to give it a go this summer (or winter for that matter!). Take your pick from one of the iconic surf spots around the country from Bondi to Byron to Margaret River and channel your inner surfing legends.
Embracing adventures or chasing dreams are among the most memorable things a couple can do together. And the greatest freedom comes from knowing you've got your bases covered, which is why it makes the world of difference to have the right insurance in place – from health and travel to Life Insurance – so you can enjoy every experience to the fullest.