How understanding and embracing preventative health will lead to a future of better health
News -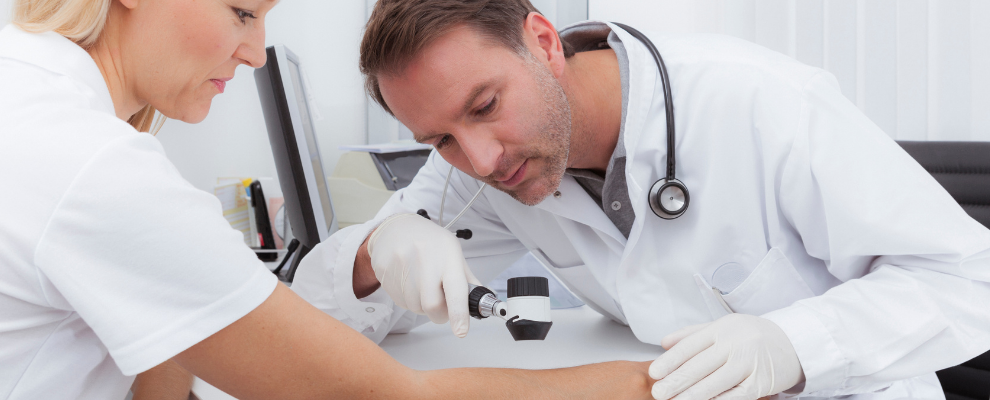 As we look towards a future of better health, it's important to remember the fundamental role we play in empowering people to realise their health and wellbeing is under their own control. Connecting people with preventative health as part of ensuring they can maintain their best health plays a big part in that empowerment.
Early diagnosis of a health condition can be extremely beneficial to overall long-term health and can help reduce the need for expensive treatments by detecting a health condition before it reaches an advanced stage.
The World Health Organisation (WHO) defines human health as a state of complete physical, mental, and social wellbeing and not merely the absence of disease or infirmity. This echoes TAL's attitudes towards health, which we look at holistically, recognising the inter-connectedness of physical health, mental health, and financial health.
The impact of COVID-19 on Australians' preventative health behaviours
At present, Australians are not getting the relevant preventative health tests because of the COVID-19 pandemic. TAL's research1 validated the societal concern that Australians aren't engaging with their health with 68% of Australians saying they haven't had a skin check in the past 12 months, and more than 1 in 3 (35%) admitting they have never had a skin check. Our insights also reveal that Australians are not regularly self-checking their skin with 1 in 4 (25%) saying they never check their skin for signs of skin cancer.
Research by FiftyFive5 (COVID-19 Consumer Impact Monitor)2 confirmed that the outbreak of the global pandemic saw over a third (38%) of financial services consumers in Australia delay at least one preventative health test. Australians' inertia when it comes to important preventative screening tests is leading to millions placing themselves at increased risk of being impacted by a health condition, such as skin cancer.
Supporting our customers through the good times and the bad, life insurers have a unique opportunity to engage Australians with their own better health. As a business that places great emphasis on partnership, TAL is committed to ensuring our adviser and superannuation fund partners have a role to play when it comes to supporting our customers' health.
The three key types of prevention that contribute to the future of better health
TAL focuses on three key types of prevention, and each plays its own role in contributing to the future health of all Australians:
Preventing conditions, or primary prevention – as part of TAL's Health Sense program, clients with a healthy BMI can obtain discounted premiums for reducing their own health risk;
Early detection, or secondary prevention - the TAL Health Sense program also enables clients to obtain a discount on premiums by undergoing any of the government-recommended preventative screening tests every 2 years;
Management of conditions, or tertiary prevention – TAL is working on enabling advisers to cover more clients with chronic conditions, such as diabetes mellitus, and offering premium reductions for good condition management.
Holistic health plays a key role in helping people live well and prevent health conditions in the future. At TAL, we invest considerably in our in-house Health Services team so that we are uniquely placed to enable our adviser and superannuation fund partners to better understand these prevention stages, and they can have important ongoing discussions with their clients and members about their health.
As a specialist life insurer, we are well placed to lead the Australian life insurance industry and help ensure our customers' health is taken into consideration at every stage of their journey, not just at the application stage.
An introduction to TAL SpotChecker
TAL SpotChecker is a national initiative aimed at encouraging and enabling more Australians to embrace skin safety by engaging in more conversations about early detection, the importance of self-checking and getting regular, professional skin checks. The program is part of TAL's broader health focus, which seeks to empower all Australians to take a proactive approach to their health and wellbeing.
Over the past five years, TAL SpotChecker has provided more than 4,500 free professional skin checks from skin cancer specialists across the country, as well as resources to help Australians understand the importance of regular skin checks and how-to self-check. Of these 4,500 people, more than 470 were checked by extending TAL SpotChecker to TAL's partners.
With 2 in 3 Australians expected to be diagnosed with skin cancer by the age of 70, through TAL SpotChecker we are seeking to add value to our customers, adviser, alliance and superannuation fund partners, and drive an important message around the role TAL can play in supporting preventative health.
Looking ahead to the future
Together with other skin cancer awareness programs, we are making steady progress with educating Australians around skin safety, with more than half of Australians (57%) reporting that their awareness of the importance of skin safety has increased over the past five years.
However, there is still more work to do in raising awareness about the importance of regular skin checks in detecting and preventing skin cancer. Through TAL SpotChecker, we will continue to educate more Australians around the incidence of skin cancer and the importance of early detection.
---
1. The survey was conducted by PureProfile on behalf of TAL, in October 2020, with a nationally representative sample of 1,001 respondents in Australia aged 18-65+ years old
2. Fiftyfive COVID-19 Consumer Impact Monitor