Healthy food preparation made easy
Health & Wellbeing -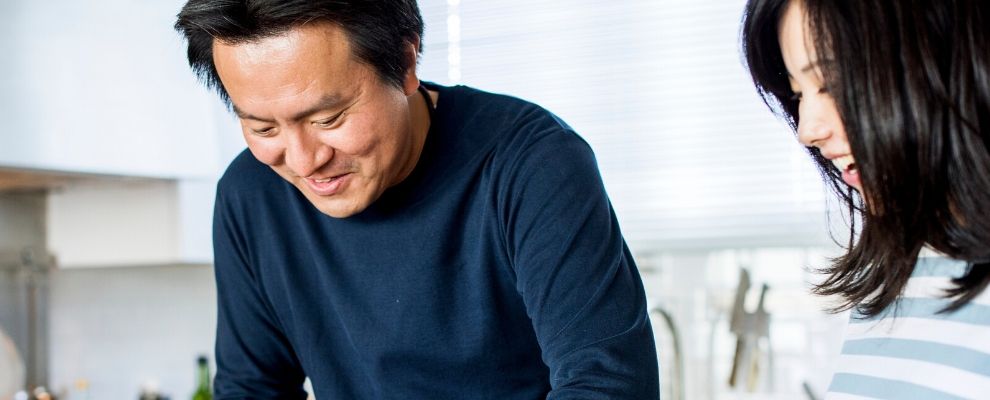 Prepping food in advance can help keep healthy eating on track, but it doesn't need to take over your life. Here, Amy Spelling, wellness expert and Founder of The Other 23 Hours shares her thoughts on efficient, healthy food prep.
Top tips for great food prep:
Establish the right frame of mind

Dedicate time every week

Eat the freshest foods first

Make sure your meals suit your lifestyle

Approach meal prep as part of a balanced life

1. Establish the right frame of mind
"What's really important about food prep is the frame of mind it puts you in for the rest of the week," says Amy.
Prepping meals in advance is all about putting yourself first and holding yourself accountable. "When you're organised and in charge of your own body, you're already one step ahead when it comes to achieving your health and fitness goals," explains Amy.
"Meal prepping also helps with your decision-making process. Having dinner ready in the fridge can squash the temptation of takeaway. You can eat before you become so hungry that your decision-making is compromised."
2. Dedicate time every week
Pick a regular window every week and dedicate that time to food prep.
"Look at your lifestyle and your daily or weekly commitments," says Amy. "Some people like to do all their prep at once on the weekend; others make time twice a week to get their meals in order."
Whatever you choose, the freezer is your friend. Make sure you use it effectively to save time. "Make meals in batches and freeze them," suggests Amy. "That way when you can't be bothered to cook something healthy mid-week you need look no further than your freezer."
3. Eat the freshest foods first
One problem with food prep is making sure that what you produce on Sunday is still appealing by mid-week. "I like to use products in a pecking order," explains Amy. "This means eating any leafy greens at the beginning of the week and keeping sturdier veggies, like broccoli, until later on. Of course you should always make sure any meat, fish or eggs you use are as fresh as possible."
4. Make sure your meals suit your lifestyle
Food prep suits everyone, regardless of your lifestyle or exercise level, but you need to find a rhythm that works for you. "Assess your lifestyle and your caloric need," says Amy. "If you have a sedentary office job, you'll need fewer calories than someone on their feet all day."
"You need to design a meal plan and a meal prep schedule that fits around your other commitments and lifestyle. Try to enjoy the feeling that organisation and looking after yourself can bring – this will make it easier to maintain and make it less of a chore."
Of course, it can be difficult to stick to a meal plan when life gets in the way. In case you end up at an unexpected social event, read TAL's guide to balancing healthy eating and a social life here.
5. Approach meal prep as part of a balanced life
Dr Priya Chagan, Chief Medical Officer and Head of Physical Health at TAL explains how maintaining a balanced lifestyle is key to success. "While eating well is a vital part of good health, it's important to view health holistically."
"That means considering other parts of your physical health, such as exercise and sleep, as well as your mental and financial health. Each of these play a role in helping you live your best life."
Remember, TAL is there to support you as you strive to be healthier, and should the worst happen we are there to keep your family financially secure. Use our cover builder to find the package that's right for you.
Useful resources
The Other 23 Hours offers a free 1-week meal plan to help make prepping healthy meals an easy part of your life. You can find it here. You can also take a look at TAL's blog on how to build a healthy lunchbox here.
THE HEALTH AND MEDICAL INFORMATION IS GENERAL INFORMATION ONLY AND IS NOT A SUBSTITUTE FOR ADVICE FROM A QUALIFIED MEDICAL OR OTHER HEALTH PROFESSIONAL. IT IS NOT INTENDED TO DIAGNOSE, TREAT, CURE OR PREVENT ANY DISEASE. ALWAYS CONSULT YOUR GENERAL PRACTITIONER OR A MEDICAL SPECIALIST.