6 Ways to avoid common skiing injuries
Health & Wellbeing -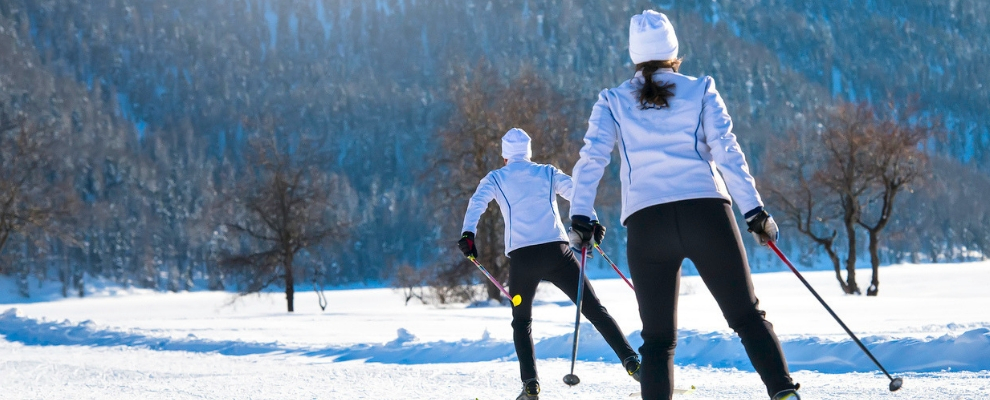 Whether you're a first timer or a full-blown ski bunny, here are some tips for avoiding common skiing and snowboarding injuries.
For many Australians a trip to the snow is a rare treat.
You dig out the thermals, book somewhere nice and cosy to stay, get distracted researching where you'll après-ski and fail to prepare your body for the main-game: hitting the slopes.
As a result, you end up on your back meeting someone like Dr Mark Zagorski, a Medical Advisor to the Australian Ski Patrollers Association and a principal at the Falls Creek Medical Centre.
A keen skier himself, Dr Zagorski has completed 23 cross country ski marathons and has seen plenty of ski-field injuries.
We spoke to him about the most common skiing and snowboarding injuries and how to prevent them.
Common injuries
Among skiers, the most common injuries are minor twists, strains and sprains, usually involving the lower limbs, says Dr Zagorski.
"Then you can get more serious injuries like anterior cruciate ligament tears and medial ligament tears," he notes.
"As far as the upper limbs go, we see shoulder dislocations, collar bone injuries, and sprains and fractures around the wrist."
For snowboarders, Dr Zagorski says he sees lot of wrist injuries and people with bruised bottoms.
"We do see spinal injuries when people fall hard on their backside. But the most common is wrist injuries, usually in novices and usually within the first three days of them arriving at the snow," he observes.
Preventing injuries
According to Sports Medicine Australia, the rate of injury for snowboarding is 4 injuries per 1000 visitor days. For skiing it's between 1.5 and 3.9 injuries.
Here are Dr Zagorski's top tips to avoid spending your trip to the snow on crutches or in a sling.
Get fit

While it's tempting to rely on muscle memory and your regular fitness regime, you'll have a less painful and more enjoyable trip if you do some groundwork.

Dr Zagorski recommends boosting your overall fitness and strength.

Snow Sports ACT has a list of snow fitness exercises to get you started.

"A lot of physios will run 'get fit to ski' classes which are great," Dr Zagorski adds.



Take lessons

Good technique is key to avoiding injuries, so if you've never skied or snowboarded, "always have lessons" Dr Zagorski says.

If it's been a while, a quick refresher course is a wise move, too.



Equipment

Make sure your equipment is new and correctly fitted, advises Dr Zagorski.

"Don't just borrow your neighbours or your friend's boots," he says.

Ensure that your bindings are fitted and adjusted correctly too.

"Don't convince the rental people, or the people who sell you the skis, that you're better than you are," he says.

"You're better off telling them you're not quite so good and they'll make the bindings lighter so they'll come off easier."



Protective gear

For all snow sports you should be wearing a helmet, Dr Zagorski stresses.

And for snowboarders, it's worth wearing good quality wrist guards.

"The statistics show they will prevent serious wrist injury without increasing the risk of injury further up the limb significantly," Dr Zagorski says.



Keep your cool

Try not to get too stressed-out getting to the snow, Dr Zagorski says.

"A lot of people get so wound-up getting everything ready that when they arrive they go charging out to the snow, slip over on the ice and break something," he says.



Know when to call it quits

Weary muscles and lapses in concentration are common at the end of a big day on the slopes. Even more so if you've had a drink.

"When you've had your afternoon beer, and feel like doing a few runs, that's when you say to yourself 'it's time to go home'," Dr Zagorski says.
Before you go
No matter how well you try to protect yourself against injuries, there's only so much you can do to avoid a rogue ski pole or a pile up of snowboarders getting off the lift.
That's where TAL's life product comes in.
TAL's Life Insurance, Income Protection Insurance, Critical Illness Insurance and Total Permanent Disability Insurance products can protect you – and your family – if you're involved in an accident on the slopes.

THE INFORMATION PROVIDED ON THIS WEBSITE IS GENERAL ADVICE ONLY AND DOES NOT TAKE INTO ACCOUNT YOUR INDIVIDUAL NEEDS, OBJECTIVES OR FINANCIAL SITUATION. YOU SHOULD READ THE RELEVANT
PRODUCT DISCLOSURE STATEMENT (PDS)
AND
FINANCIAL SERVICES GUIDE (FSG)
BEFORE MAKING A DECISION TO PURCHASE OR CONTINUE TO HOLD A PRODUCT. LIFE INSURANCE ISSUED BY TAL LIFE LIMITED ABN 70 050 109 450 AFSL 237848.