Deciding if financial advice is right for you
2020 -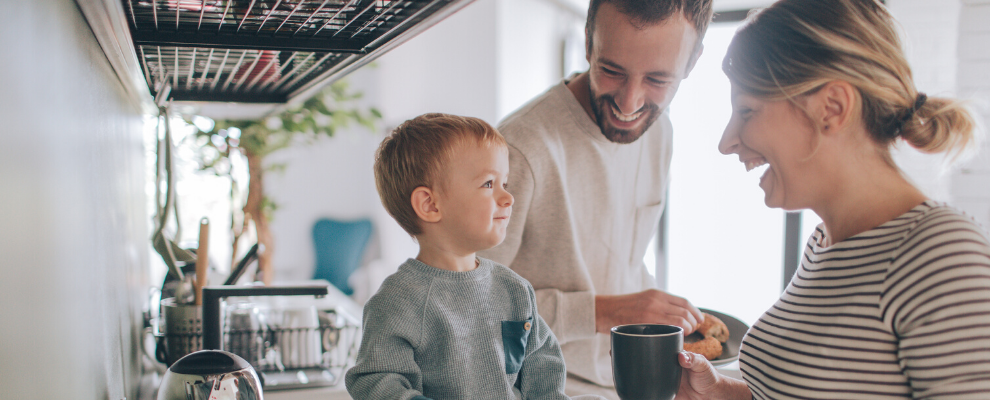 A number of Australian financial advisers share how they support different clients to help you decide if financial advice is right for you.
In a previous Slice of Life article, we shared an ASIC report on Financial advice: what consumers really think. In this report only 12% of Australians surveyed sought financial advice in the 12 months prior to August 2019. However, 41% indicated they intended to get financial advice in the future.
The decision to work with a financial adviser is a personal one based on a number of considerations. In light of the gap between the number of Australians currently working with a financial adviser and those that don't wish to use one, we went directly to a number of financial advisers to address some of the questions around financial advice that may be causing hesitation amongst Australians.
What does a financial adviser do?
"Nobody wants to have to think about money, they just want what it can provide; the ability to do what you want, when you want, with the people you want" says Matt Grant, Partner and Financial Adviser at Voyage Financial. "An adviser can help identify where a client is at financially and provide a plan to help a client start working towards their goals with absolute clarity" he explains.
What is the cost of financial advice?
According to the same ASIC report, 35% of Australians surveyed perceived cost as a barrier to seeking financial advice, however, Grant says, "cost shouldn't be the reason for 'going it alone'. Most advisers don't charge for an initial appointment, so I encourage everyone to engage with an adviser to at least see what they do and how they can help them in their situation." If you're unsure about how best to prepare for and approach an initial meeting with a financial adviser to ensure you get the most out of it, read our checklist on how to prepare.
Is there a time of life that's best to seek the help of a financial adviser?
Matt Robertson, Director at Shakespeare Financial Services says, "For a lot of people you finish school, move into the workforce, and often just take things week by week, year by year. A good financial adviser can say "stop – let's take a step back and have a look at things, and see what you are really working towards here, and how you can improve. We help young people trying to save for a deposit on their first home, to mum and dad clients dealing with the stresses of raising a family, to self-employed clients dealing with the challenges of running their own businesses, to pre-retirees who were losing sleep about how much they need to retire (and whether they are on track), to retirees that have worked hard their whole lives and now want more time to enjoy the fruits of their labour," says Robertson.
The relationship between a financial adviser and their clients can be quite a personal one, as it can require clients to share details of their personal and financial goals and challenges. For this reason, it's also important to find the right adviser for you and your needs.
Is financial advice suitable for me?
Many people believe financial advice is only for the wealthy, but as Grant explains, financial advice can be worthwhile for all different types of clients. "Gone are the days where financial advice simply related to managing a million dollar portfolio. This is one of the biggest myths of them all," says Grant. "We work with numerous clients who live week to week. They are the ones that stress about money all the time and are the greatest benefactors to sound financial advice. Financial advice is about so much more; it's about cash flow management, it's about getting clients out of debt, consolidating superannuation, or building a savings buffer. When you get those basics right, when you get that foundation, then you put a client in the position where they can start to become wealthy."
To connect with a financial adviser and learn more about whether financial advice is right for you, use TAL's free tool to help find a financial adviser near you.